EVO at FLIBS
2023/10/24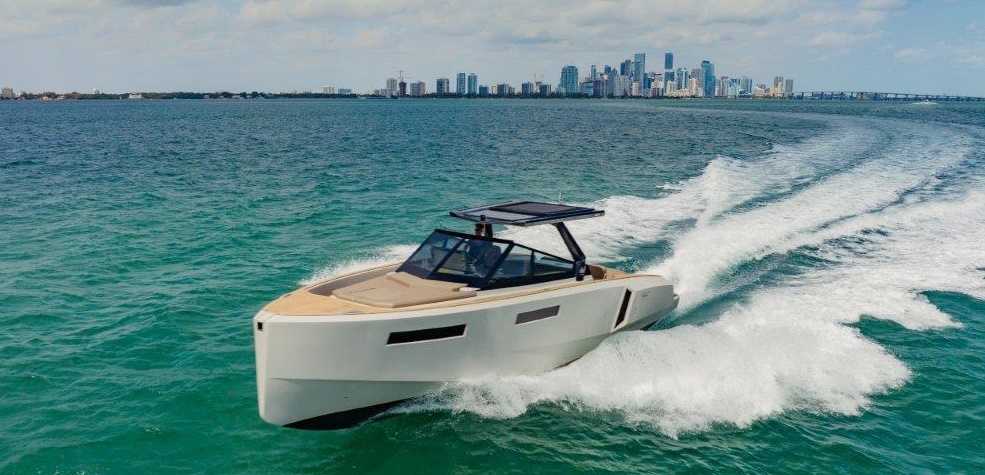 Evo Yachts is taking part in the world's largest boat show thanks to its partnership with Best Marine USA, continuing the brand's strategy of participating in top international events and confirming the US market's prime importance to its business.
At the Fort Lauderdale International Boat Show (FLIBS), which will be hosting over a thousand businesses in the sector from October 25 to 29, the brand will be showcasing a particularly elegant Evo R4 WA in light grey livery.
Thanks to its partnership with Best Marine USA, a local dealer and point of reference in the area with over 30 years' experience, Evo Yachts will be taking part in the Fort Lauderdale Boat Show in Florida from October 25 to 29. At this keenly awaited international event, which will be hosting around 1,300 boats this year, the Yard will exhibit an elegant light grey version of its Evo R4 WA.
Evo R4 WA is a 13-metre day cruiser designed to offer the sophisticated contemporary style of Evo Yachts, but with a decidedly sportier twist. Its main strengths are performance, transformability and customization, which have always been the pillars of the brand's design philosophy.
Clean lines, innovative modular solutions for optimization of spaces and natural lighting are among the key design features of this boat with a plumb bow, sleek lines, large rectangular windows and air inlets based on automotive design.
The yacht's key feature, together with the other characteristics that have made it such a success on the market, are the lateral "XTension" bulwarks in the stern. These open out hydraulically in under 30 seconds to increase the beach area by 40% and turn it into a waterside terrace of over 25 square metres. The helm station consists of a single and customizable contoured unit with two 12" touchscreens, a steering wheel and a joystick for the Volvo IPS engines. The entire cockpit area can be shaded thanks to the steel T-Top.
Below deck, there's a dinette and a bathroom with a full-height shower. The stern area has an open space layout and sleeps four. The two 480 HP Volvo Penta IPS 650 engines deliver a top speed of 36 knots and a cruising speed of 27 knots.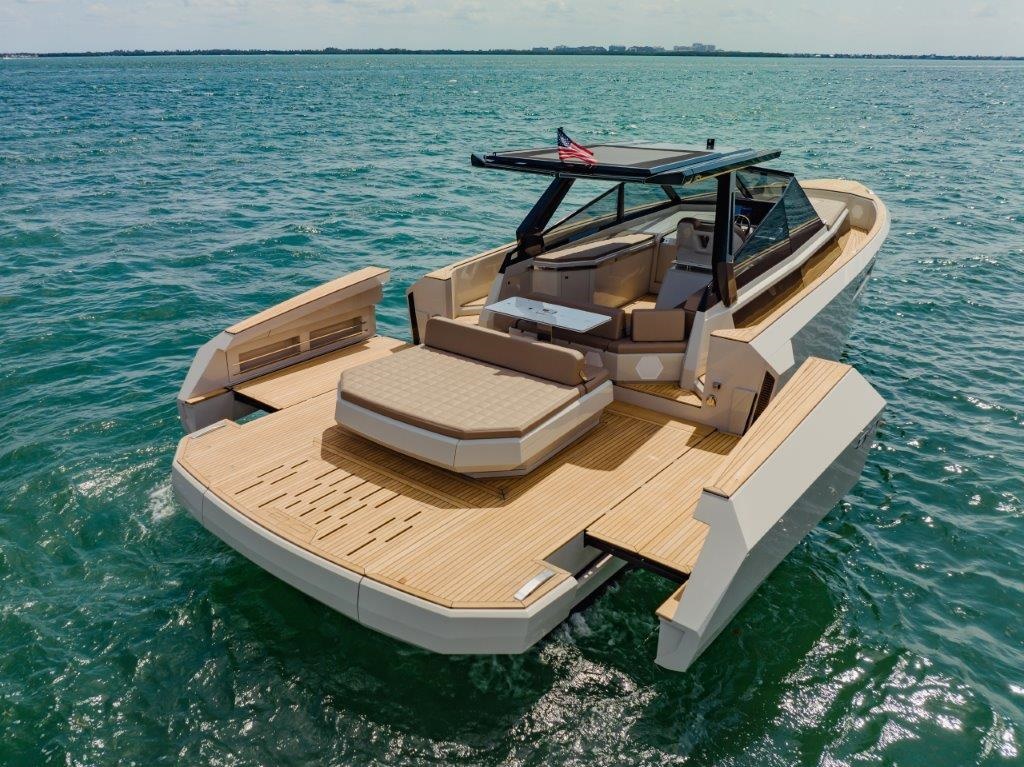 "Our products are highly regarded in the United States, which has always been one of the main markets for the yachting industry. The characteristics most admired by American owners would undoubtedly include transformability, typically Italian design, and performance. The "Xtension" bulwarks, for example, are a perfect fit for the onboard lifestyle in this area of the world, where open air life and conviviality are priorities. We're looking to expand further in this region thanks to our partnership with a very strong business here. But then, our yachts' extensive customization makes them adaptable to widely differing geographical areas," commented the ownership of Evo Yachts.