APREA 52
2023/09/08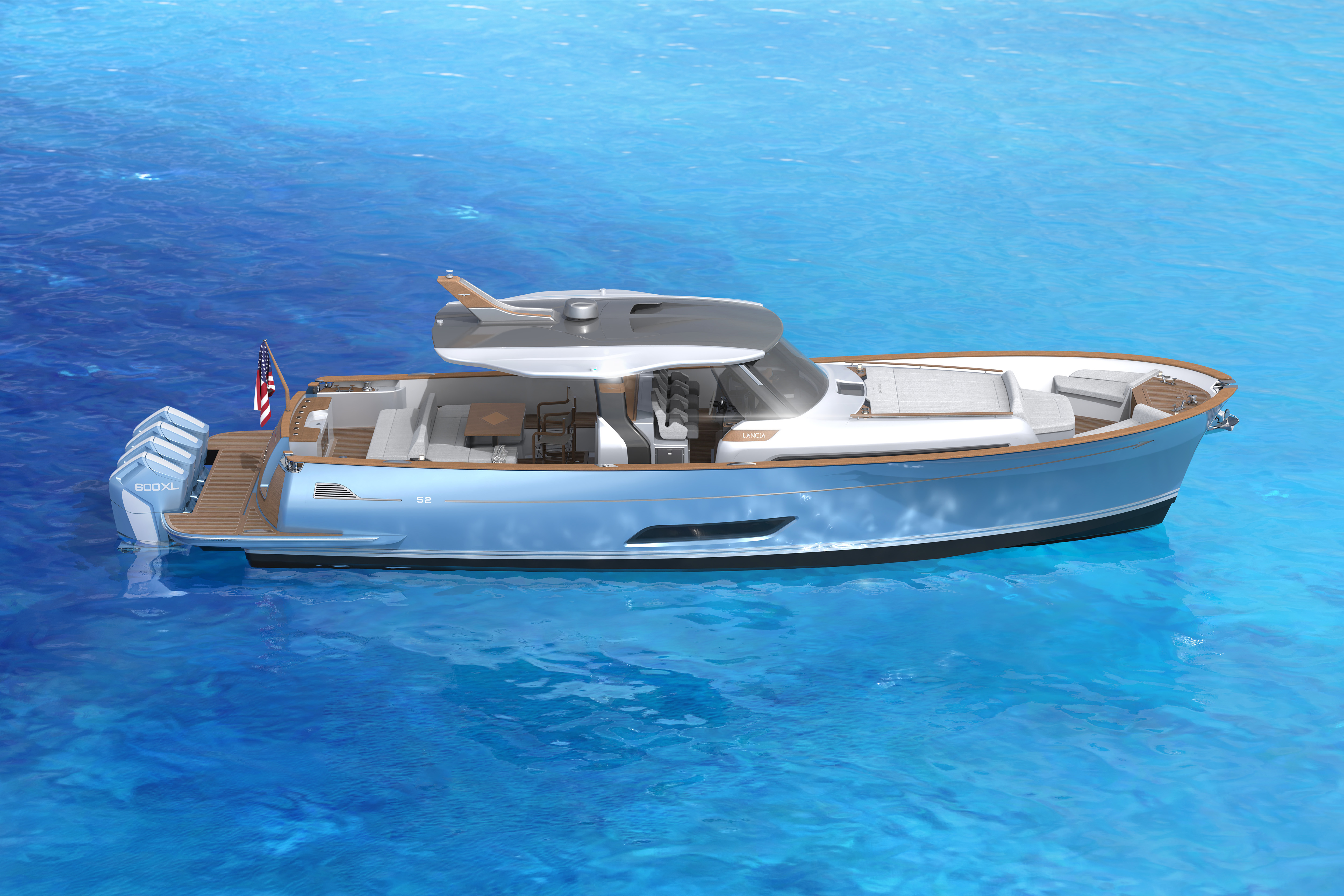 Lancia Aprea 52: a project by the new generation of Cantieri Aprea family in Sorrento, heirs of a long tradition that elevated to art the world- famous Gozzo Sorrentino, will be revealed to the international audience in a worldwide première at next Cannes Yachting Festival, scheduled from Tuesday 12th to Sunday 17th September.
For centuries Sorrento has been known as the 'Land of the Sirens': a world-famous destination with a renowned experience in the construction of iconic boats of extraordinary elegance. Outstanding among these is the refined Lancia Sorrentina, a work of seafaring art characterized by a wide, load-bearing transom that stands out for its load capacity, sailing speed and majestic, slender prow, designed to challenge even formed seas with maneuverability and boldness. Lancia Sorrentina was an iconic boat of the 1950s, a yacht that was popular among VIP movie stars in transit between Sorrento and Capri. The sight of a row of impeccable white Lancias on the quayside of Capri was the charming greeting for anyone landing on the island. The Lancia, in fact, was the only way to get from Marina Grande to the entrance of the Grotta Azzurra. The project lead by the new generation of Cantieri Aprea - heirs of a long seafaring tradition, handed down from father to son since 1890 - had the aim of reinventing the concept of Lancia, enhancing the noble Sorrento naval expertise, through the use of the most modern design technologies. The result is undoubtedly a contemporary work of art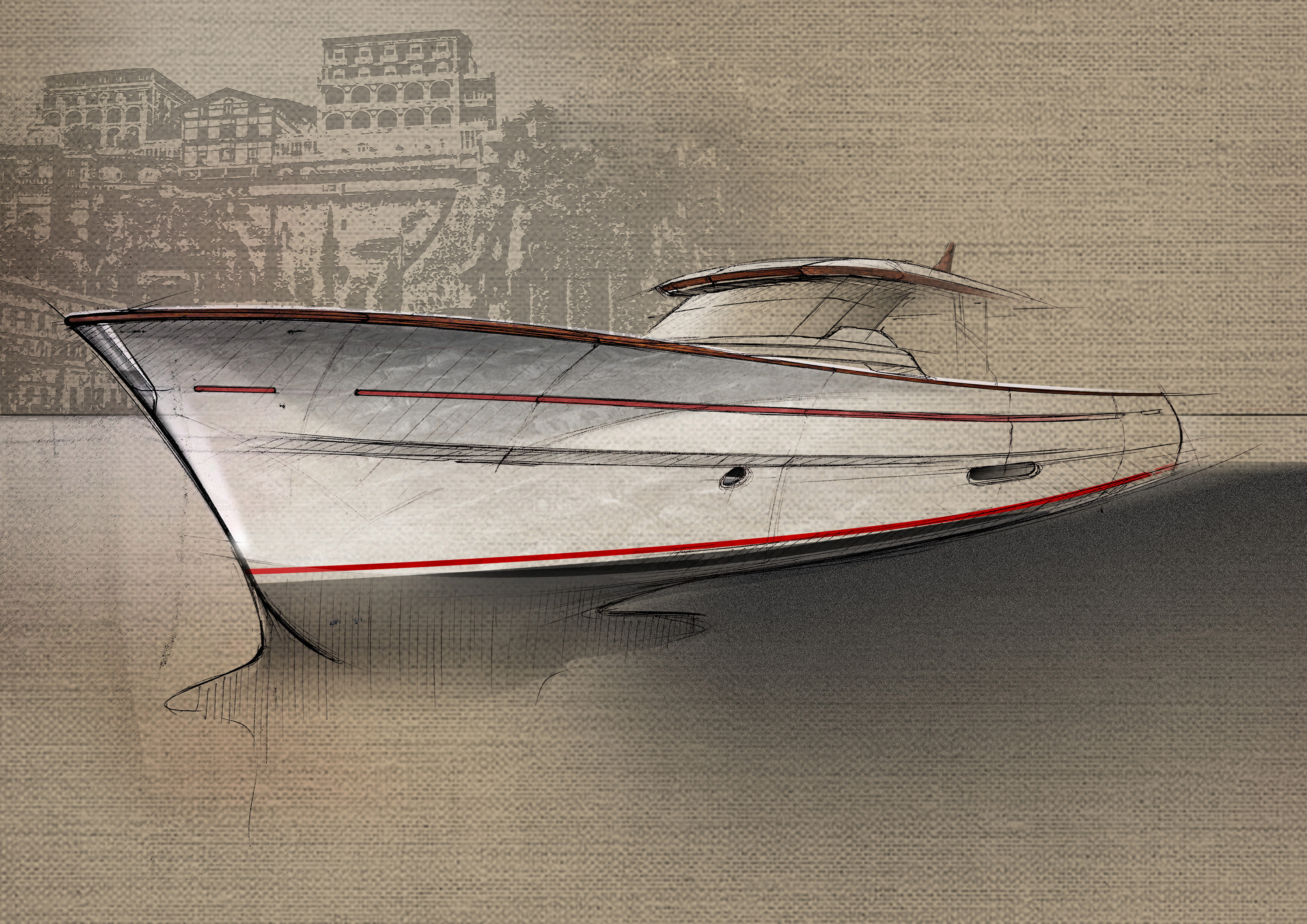 Cantieri Aprea brings back the "Lancia Sorrentina" a symbol of the Italian "Golden Age", an ideal bridge between the shipbuilding art of the Sorrentine shipwrights and the most modern technologies at the service of pleasure boating. It is not just a range of luxurious, elegant and performing yachts, but a history of the sea full of art, passion and refined technique. A project with an authentic soul forged by an expert shipyard, in which attention to detail is obsessive: in fact, the artisan tradition of the Sorrentine shipwrights has risen to excellence through the most advanced design techniques and the selection of the best construction materials.

Lancia 52 is the first in a range that will be made up of boats from 32 to 72 feet.
In the creation of this new range of boats, Cantieri Aprea of Sorrento have a significant competitive advantage thanks to their expertise in the sector and to the choice of excellent partners such as Brunello Acampora, founder of the famous naval architecture, marine engineering and design studio: Victory Design. The highly innovative vision of this project is boosted by a young team of under 35s: skilled entrepreneurs and modern craftsmen who found the winning match between a "hands- on" approach and an avant-garde gaze, driven by the unmistakable Brunello Acampora "Total Design" philosophy.