ARCADIA 96
2023/08/01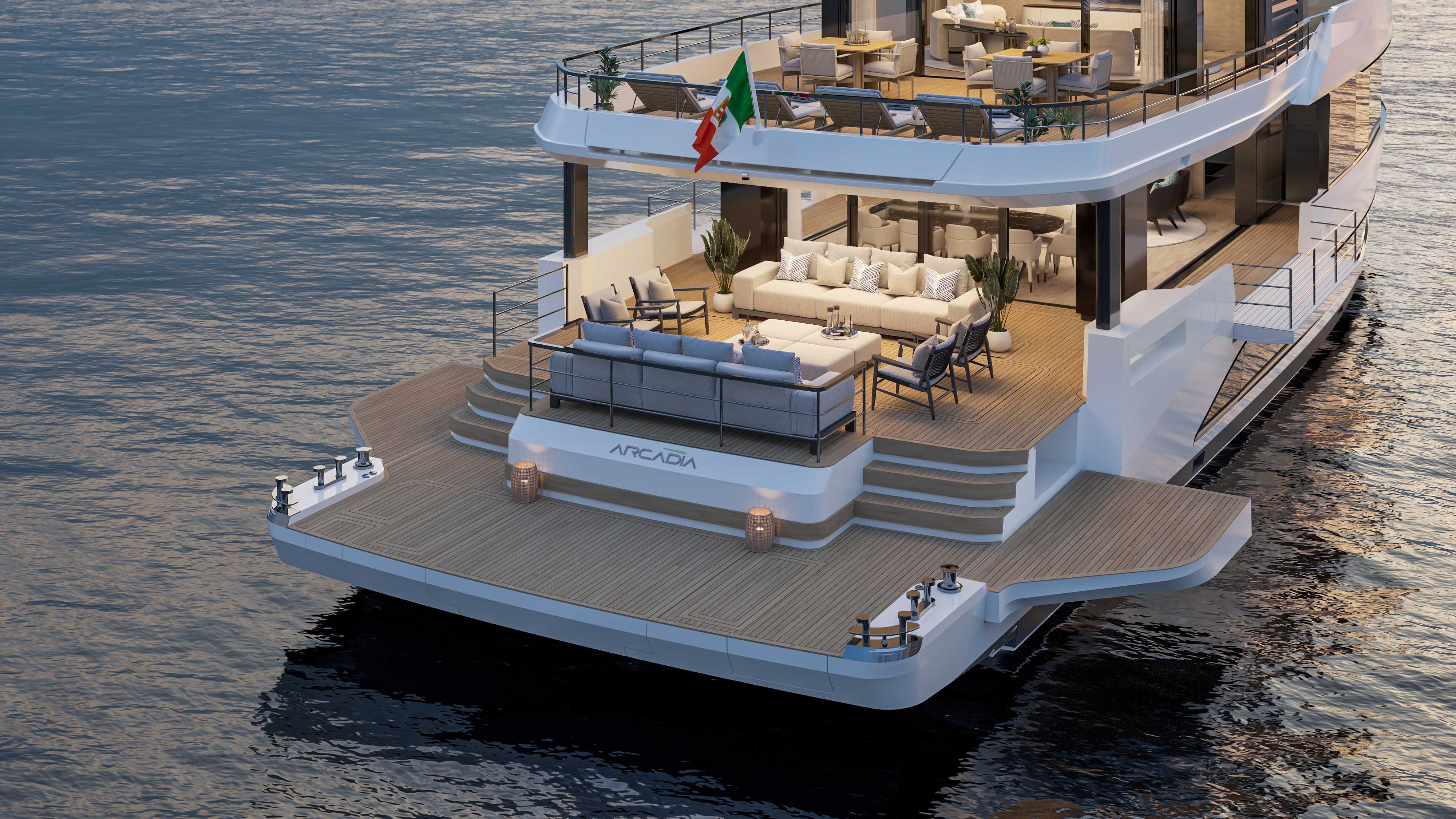 The shipyard on the Sorrento coast chooses the Cannes Yachting Festival – held this year from September 12 to 17 – for the international debut of its A96, the 29-metre yacht designed to offer an innovative approach to wellbeing.
Arcadia Yachts confirms its intention to innovate the industry again and at the Cannes Yachting Festival presents the world premiere of its A96, the shipyard's latest revolutionary design created to offer an unprecedented cruising experience for modern owners, who are increasingly interested in an authentically holistic experience of wellbeing on the water, quite different from the concept of travel as merely a quick way to reach a destination.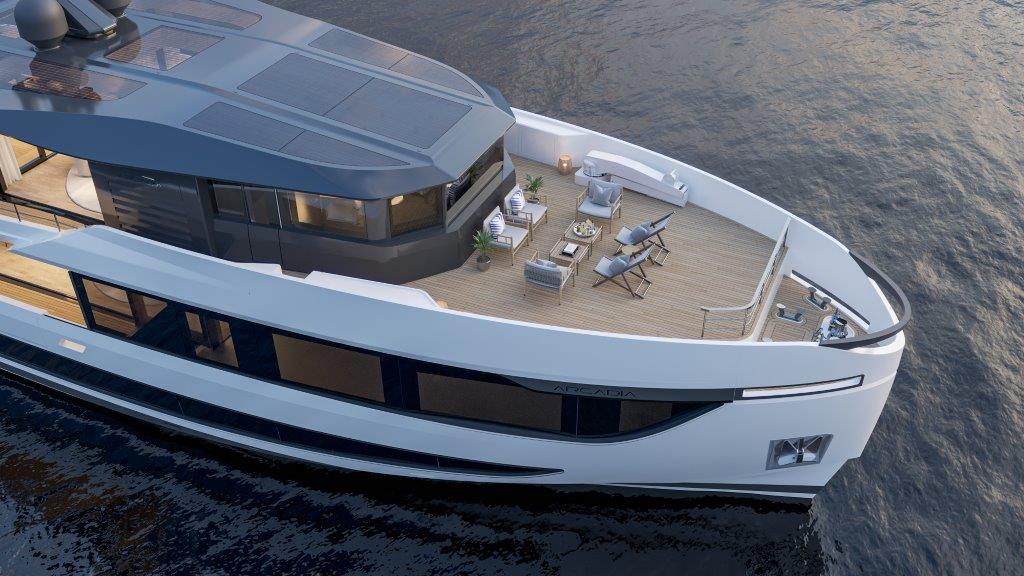 A96, 29 metres in length and 8 in the beam, has a concept, exterior styling and engineering by the Arcadia Yachts team, while the interior design is by Igor Lobanov, the eclectic talent of Russian origin who works out of his design studio in Barcelona. The multi-flexible layout includes five bedroom cabins and crew quarters sleeping five.
The contact with nature pursued by Arcadia since its debut in 2008 is even deeper and more determined than ever today, with the yacht's living areas designed for seamless indoor-outdoor dialogue and featuring huge, open able glazed surfaces. The concept behind the spaces is not only to become as one with the natural environment, but also to alternate moments of relaxed conviviality with others of complete privacy. The result is a yacht designed as a seagoing resort where you can reconnect with your inner self and recharge your batteries, ready for everyday life.
The propulsion system with four Volvo Penta IPS1.200 (1.350 as an option) engines makes it possible to optimise the living spaces and moves the source of noise and vibration back towards the stern, as well as offering excellent joystick manoeuvrability, the stability provided by the CMC Marine's electric fin stabilizers and a number of innovative features, such as assisted docking and surround view. The shallow draught and compact engine size mean that A96 can cruise in practically any waters.
Confirming the importance of the French boat show, Arcadia Yachts will be exhibiting some of the brand's most popular models at the event: the A85 in the A line, while Sherpa 60 and Sherpa 80 will represent the Sherpa line, which features generous volumes as well as spacious cockpits and stern platforms that are as close as possible to the water