IRON MAN 3
2022/03/02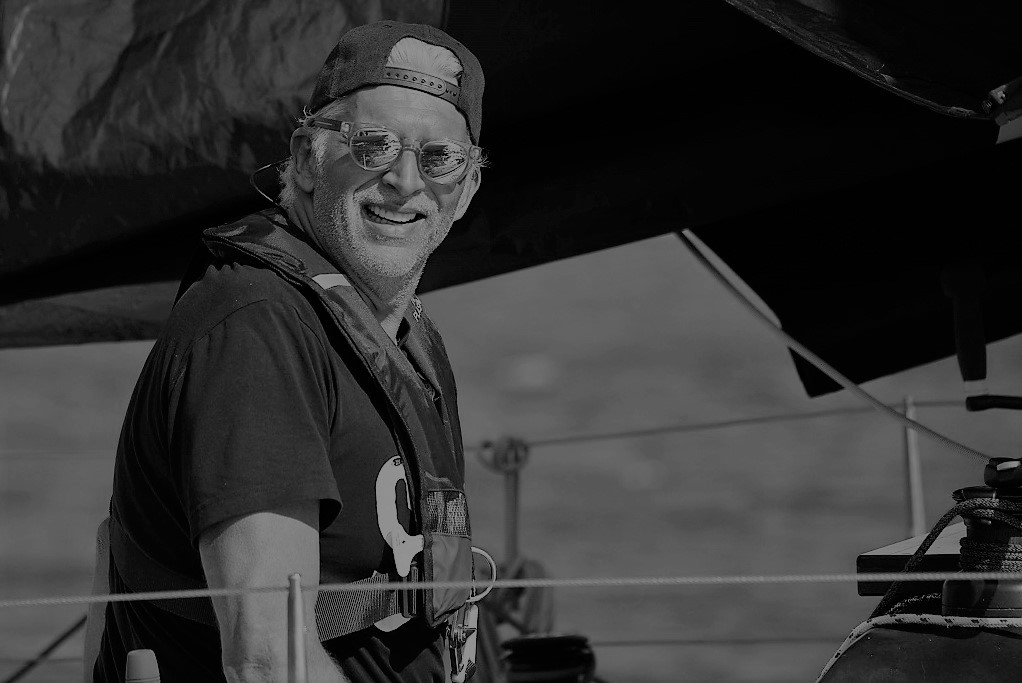 A NEW ANNIVERSARY OF DAN LENARD' S EPIC SOLO TRANSATLANTIC CROSSING , DAN LENARD AND HIS SCIA ARRIVED TO FORT LAUDERDALE ON MARCH 3, 2019, AFTER 43 DAYS OF NAVIGATION HAVING DEPARTED FROM THE VICINITY OF CADIZ ON JANUARY 20
THE PERSPECTIVE OF TIME AND DISTANCE ALLOW AN ANGLE OF COMPARISON BETWEEN AN AUTARCHIC MICROCOSMOS THAT IS CONFIGURATED BY THE MAN AND HIS BOAT CONTRASTING WITH THE IMMENSITY OF THE SEA AND IT IS A FASCINATING SCENARIO FOR AN ALSO FASCINATING ADVENTURE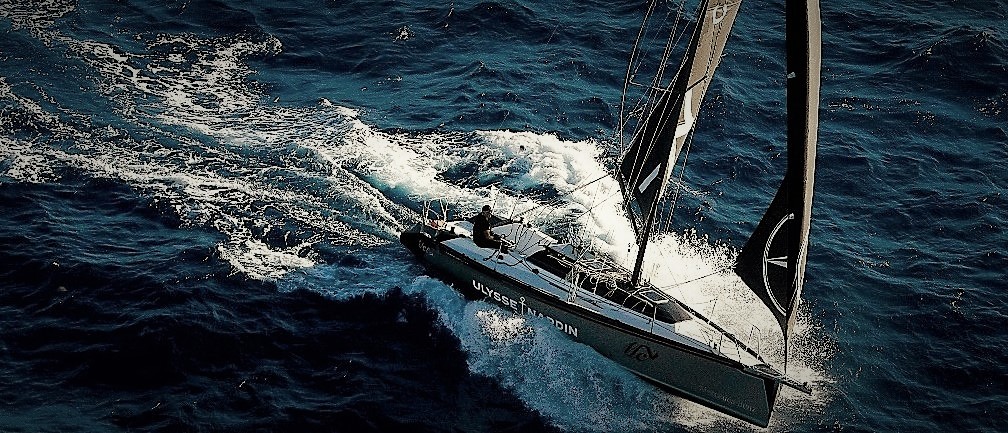 THIS TRIP REINTERPRETES THOSE ORIGINAL EMOTIONS OF THE ESSENCE OF NAVIGATION; ITS CHALLENGES AND ITS RISKS , THE NAVIGATION TIMES ARE ALSO DIFFERENT. THE CROSSING HAD CHARATERISTICS OF THE ANCIENT SAILORS, A "SOLO CROSSING" WITHOUT NAVIGATION INSTRUMENTS, AUTOMATIC PILOT OR ENGINE, ONLY WITH A WATCH OR THE SUN AND STARS AS GUIDES
THE SEA HAS ITS OWN TIME AND LANGUAGE, A LANGUAGE IN TERMS OF TIMELESS FREEDOM, THE SEA IS THE EMBODIMENT OF A SUPERNATURAL AND WONDERFUL EXISTENCE WHERE THERE ARE NO HIGHWAYS OR PRE-ESTABLISHED ROUTES, THE SEA IS LIKE LIFE ITSELF, EVERY ONE OF US SHOULD DISCOVER AND FOLLOW THE OWN WAY, WITH OR WITHOUT NAVIGATION INSTRUMENTS, BECAUSE IN THE END IT IS NOT ONLY IMPORTANT TO REACH YOUR DESTINATION, IT IS IMPORTANT TO HAVE ENJOYED THE WAY

BECAUSE THE SEA TEACHES AND MANAGES OTHER TIMES AND PREMISES, SOME LIKE AN OLD IRONIC SAILOR ONCE SAID "IN THE SEA THERE IS EVEN TIME TO BE ABLE TO THINK EVEN YOU LEARN HOW TO LIVE WITH YOUR OWN DEMONS KNOWING THAT YOU SHOULD ALWAYS BE ABOVE THEM,"
STORIES LIKE THIS, HAVE THE FASCINATING CONDITION OF BEING LIVED, IN REAL TIME , THE FACT THAT DAN HAD TO STEERING EVERY SINGLE MILE KEEPED HIM 100 PERCENT OF THE TIME LIVING IN THE PRESENT MOMENT, THE ONLY ONE THAT REALLY MATTERS,
THESE KIND OF STORIES HAVE THE SAME FREE CONDUCTING FREQUENCY AS THE SEA OR THE WINDS, A STRANGE THING IN THESE TIMES
MAYBE IT HAS SOMETHING RELATED TO WHAT BENJAMIN FRANKLIN SAID , (WHO HAD TO FACE HUGE STORMS ON THE AMERICAN COAST SAILING IN THOSE TIMES BETWEEN AMERICAN AND FRENCH REVOLUTIONS )
"WHO PREFER TO GIVE UP THEIR ESSENTIAL FREEDOM FOR A TRANSITORY SAFETY, THOSE PEOPLE DO NOT DESERVE EITHER SAFETY NOR FREEDOM,"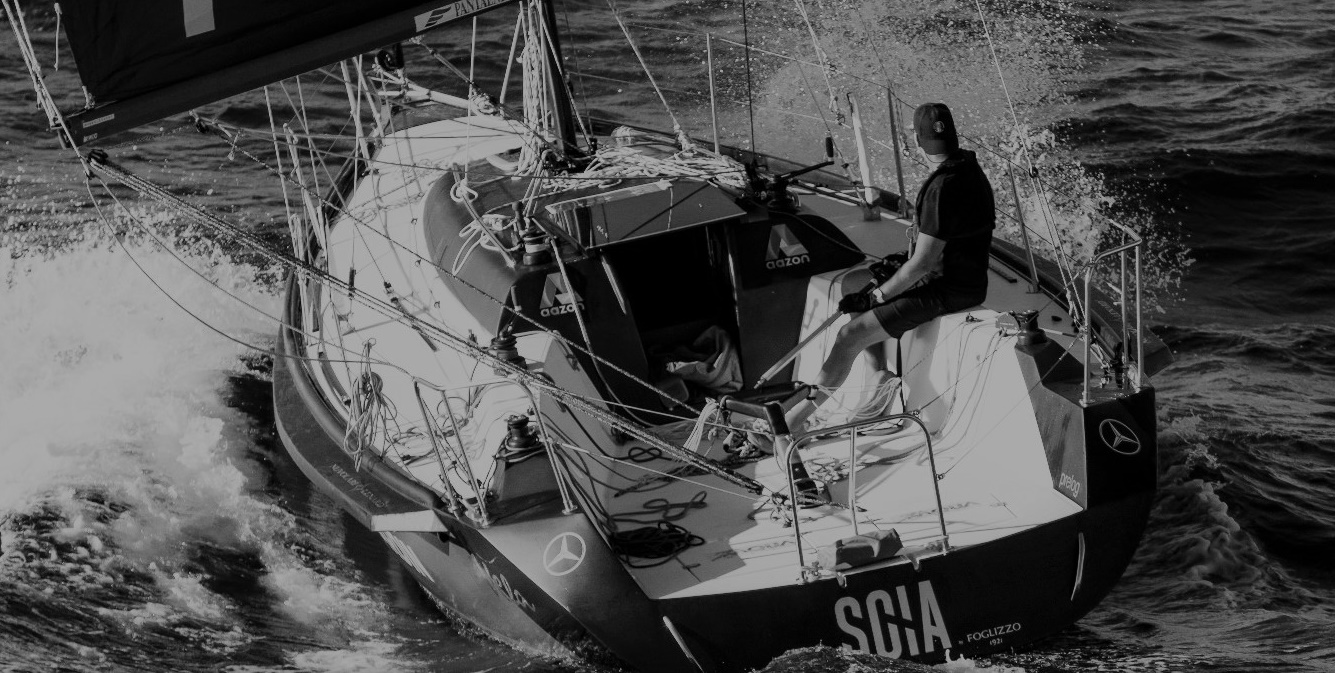 DAN LENARD AND THE SCIA HAVE CROSSED AN ENTIRE OCEAN, FULL OF SURPRISES AND MYSTERIES, THE SUCCESSION OF DAYS WITH WEAK WINDS BETWEEN 2 TO 5 KNOTS WERE COMPLEMENTED WITH OTHERS WITH FEW MOMENTS EVEN TO SLEEP. ACTIONS OR MANOUVERS THAT ARE SIMPLE, SHOULD BE PLANNED IN ADVANCE WHEN SAILING ALONE AND KEEPING THE CONSTANT PERCEPTION OR "STATE OF ALERT" IN CASE OF FACING ANY SUDDEN WEATHER CHANGE, ALWAYS LATENT AT ALL MOMENTS OF THE CROSSING.
THE SCIA FOUND ITS WAY FOLLOWING THE SUN SIMPLY WITH A WATCH AS ITS ONLY INSTRUMENT. IN THE END METAPHORICALLY EXPRESSED IT WAS A JOURNEY TOWARDS THE LIGHT
THE STORY OF THE CROSSING OF DAN LENARD AND THE SCIA SHOULD BE TAUGHT IN SCHOOLS; BECAUSE IT IS AN INSPIRING STORY, IT IS A STARTING POINT OF MANY MORE STORIES BASED ON PLURALITY OF LIFE EXPERIENCES
BECAUSE IT IS A STORY OF DISCIPLINE, RESPECT, SELF-CONTROL, PHYSICAL AND MENTAL PREPARATION, IT IS THE INTERNAL SELF CLAIM AND EXAMPLE OF THE NEED FOR GEOGRAPHICAL AND PERSONAL EXPLORATION, CURIOSITY AND SELF-IMPROVEMENT, BECAUSE IT EXPLAINS AND TEACHES THAT ONLY ONE SINGLE PERSON CAN MAKE POSSIBLE IMPOSSIBLE THINGS AND THAT EVERY SINGLE PERSON DESERVES WHAT  IS CAPABLE OF DREAMING.
EVERY MILE TELLS A STORY
EVERY LIFE IS A TRIP.
EVERY PERSON IS A WORLD.