IRON MAN
2021/03/03
JUAN MANUEL FANGIO, FIVE TIMES F1 CHAMPION ,SAID ONCE "TO ARRIVE FIRST ,FIRST!! ,YOU HAVE TO ARRIVE.TODAY IS ANOTHER ANNIVERSARY OF AN EPIC ARRIVAL
THESE HISTORICAL AND PARTICULAR TIMES THAT WE HAVE TO LIVE, (LOOKING THE POSITIVE SIDE )THEY HAVE THE ADVANTAGES THAT ALLOW US TO SEE FROM A DISTANCE AND IN PERSPECTIVE, THE VALUE OF CERTAIN ACTIONS FROM THE PAST
THEY ALSO TEACH US HOW WE CAN TAKE ADVANTAGE AND CAPITALIZE OUR PRESENT TIME BASED ON THAT EXPERIENCE . PERHAPS   DAN LENARD WITH HIS SOLO TRANSTLANTIC CROSSING IS EVEN MORE REMARKABLE TODAY
HE ARRIVES WITH HIS BOAT "SCIA " IN FORT LAUDERDALE TWO YEARS AGO .AFTER 43 DAYS
PARTICULARLY TODAY, WHICH IS SAID TO EVERYBODY THAT WITHOUT TECHNOLOGY YOU CANNOT DO ALMOST ANYTHING . THIS SHOWS EXACTLY THE OPPOSITE EXAMPLE
THIS CROSSING HAS A DOUBLE ADDED VALUE, ONE FOR BEING CARRIED OUT WITHOUT INSTRUMENTS AND THE OTHER BECAUSE IT HAD BEEN DONE AS A "SOLO CROSSING" BY A PERSON WHO, TOGETHER WITH CARLO NUVOLARI, THEY DESIGN HYPERTECHNOLOGICAL BOATS
THE "NATURAL FORCE "THAT PERMITS THE COMUNION BETWEEN BOATS ,MEN AND SEA ,IT IS THE ESSENCE OR THE GENESIS OF UNFORGETABLE ADVENTURES AND PROVIDES AN EXCELLENT POINT OF VIEW OF THE SCALE BETWEEN MEN .THE IMMENSITY AND THE FORCES OF THE NATURAL ELEMENTS.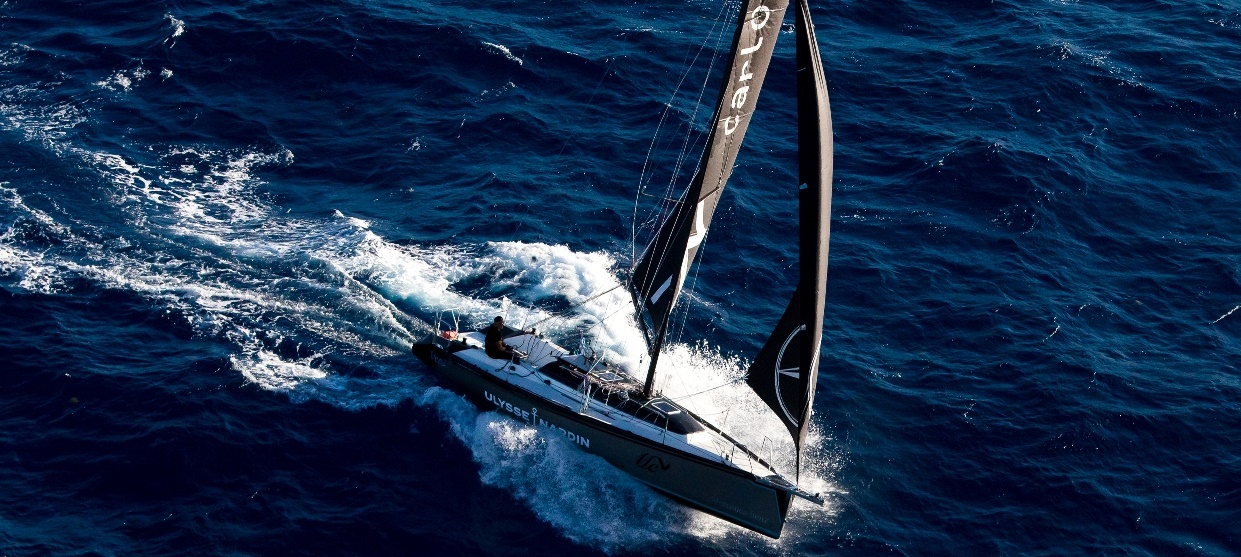 ONLY WITH A WATCH AND AN IMPRESSIVE STRENGTH OF WILL AND CONTROL
IT ALLOWED DAN LENARD TO MAKE AN EPIC CROSSING
WITHOUT KNOWING WHERE HIS GEOGRAPHICAL POSITION WAS IN ANY MOMENT AND THAT THE ARRIVAL WOULD BE MANIFESTED (LIKE THE OLD TIMES) ONLY FOR THE ENCOUNTER WITH THE CONTINENT
PASSING EVEN THROUGH TOTAL DARKNESS NIGHTS AND ALSO WHOLE DAYS SIGNED BY PERIODS WITHOUT WIND WHERE IT IS ESPECIALLY HIGHLIGHTED THAT EVERY SINGLE MILLE WAS STEERING BY HIM IN ANY WEATHER CONDITION
A BOAT HAS SOMETHING THAT DOES NOT HAVE ANY OTHER THING. IT IS A NEVER ENDING USINE OF ADVENTURES .A BOAT IS A SYMBOL OF FREEDOM THAT WORKS AS TIMELESS MICROCOSM THAT IS GOVERNED BY ITS OWN RULES
IT SHOULD BE HIGHLIGHTED ALSO THAT IT WAS A FUNNY AND NOTORIOUS EXPERIENCE AFTER DAN'S ARRIVAL, TO FIND IN INTERNATIONAL SAILING MAGAZINES AT THE HEADLINES THINGS LIKE "WELL, HE IS A MAN OF THE MEGAYACHTS BUT ......... HE HAD CROSSED THE ATLANTIC IN A SAILBOAT THIS YEAR "
THE ARRIVAL TO FORT LAUDERDALE IS THE DAY THAT THE SEA AND DESTINY DECIDES THAT DAN LENARD BECAME IRON MAN