MC 105
2022/04/03
THE PURSUIT OF PERFECTION
Tangible exemplification of the company's vision and expression of Monte Carlo Yachts' iconic, timeless style, a custom made MCY 105 was launched last February.
The luxury yacht that looks like no other
Each MCY 105 is one-of-a-kind: customization possibilities onboard are almost infinite. This custom made MCY 105 makes no exception and is a real one-off creation: a unique yacht, that celebrates MCY's signature contemporary design and Italian style.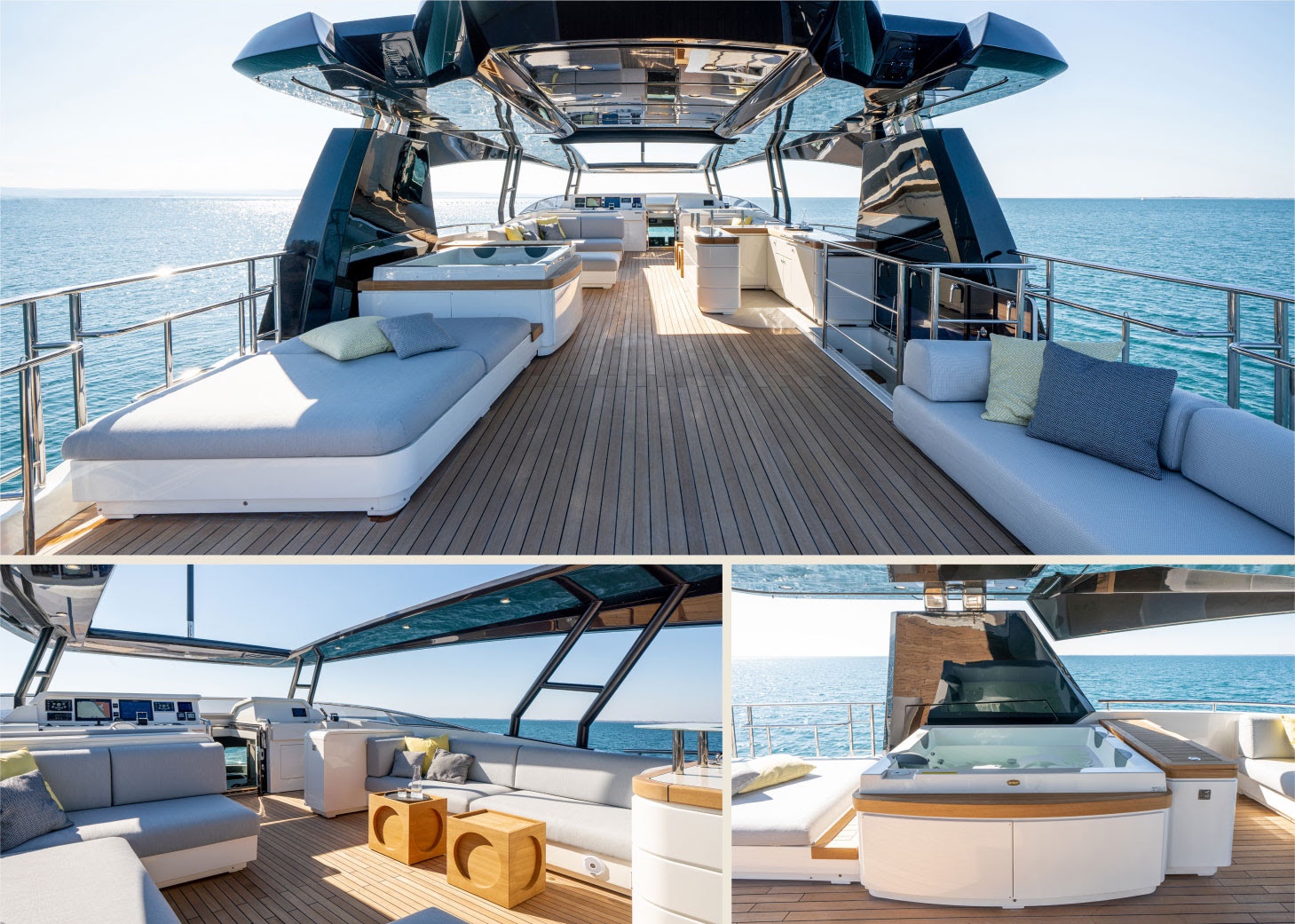 Customized in the exterior and interior arrangements as well as in the decor, every single detail complies to the owners' preferences and personal way of enjoying life onboard.

Thanks to this collaboration, the shipyard presented a unit with a unique and contemporary Italian design, as revealed by the gallery below.
Charming elegance and practical designs all over
With a charming atmosphere all over, the blurring boundaries between the inside and the outside create extremely enjoyable spaces, by combining modern shapes with accurately selected and luxurious materials and high-end, made in Italy loose furniture.

The flybridge wide flat surface creates an open air living area, equipped with a spa tub and shaded by the carbon fiber hard top along with the electrically operated sliding soft top.
The iconic Monte Carlo Yachts' DNA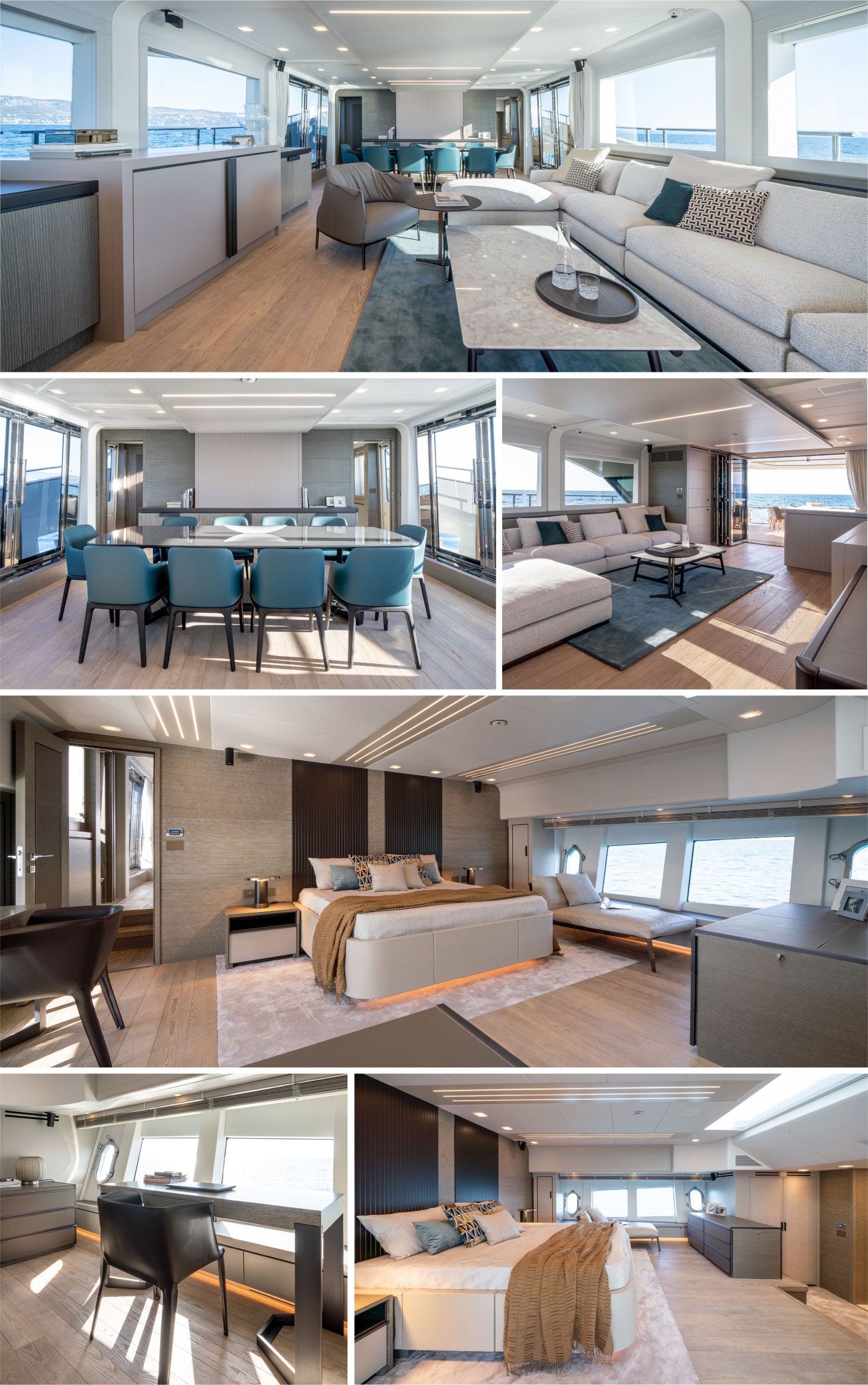 A truly stunning yacht in her own right, this MCY 105 remains true to her family ties and proudly shows MCY's iconic contemporary design elements, such as the painstaking attention to proportions and the inherent dynamism of the lines. Elegant yet purely unique, the MCY 105's imposing bulwarks and high bow crown the yacht with the distinctive and timeless style and naval allure of Monte Carlo Yachts.
Monfalcone shipyard becomes the heart of Groupe Beneteau Italia
Our Monfalcone shipyard has recently gone through a series of transformations, including a name change. In fact, as of March 1st 2022, the state of the art shipyard goes under a new company's name: GROUPE BENETEAU ITALIA. This change reflects the evolution of the shipyard and its further integration in the Groupe Beneteau's global industrial strategy.

GROUPE BENETEAU ITALIA becomes one of the Groupe's dedicated shipyard and pole of excellence for the construction of units from 60ft and above, pursuing its growth developing the largest units of Groupe Beneteau's House of Brands including, besides Monte Carlo Yachts, several models for the brands Beneteau, Jeanneau and Prestige.